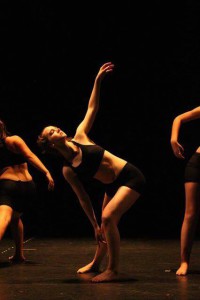 Hello all!
For quite a few years now, I have been dancing at The Dance Collective and I have to say that this community has both allowed me to learn great life lessons and is home to some of my happiest memories. This dance studio itself is welcoming and all the people who are connected to it are incredibly accepting. Because of the environment here, I have grown physically, intellectually, and emotionally. I believe that dancing here at the The Dance Collective has broadened my view of the world in ways that regular schools cannot do on their own.
There is popular belief that dancers are constantly focused on perfection. Dancing at the Dance Collective has allowed me to see that this is not always the case. My teachers are brilliant professionals who encourage me to find my own path in dance and take pride in how my body works. Although I will admit that I am a perfectionist, my training has showed me that imperfections can make a dance (and life) even more inspiring than one with perfect technique.
I am a worker. Dance has challenged me to work harder in order to benefit myself by becoming greater than I think I am. I often find myself putting the frustration of making mistakes into taking steps forward. This extends to every part of my life.
Being a Junior at Hanover High School who is taking seven classes, three of which are Honors classes, is a difficult task. Dance is what has helped me get through tough days and persevere. I am also a careful observer. Learning new dance routines day after day has sharpened my focus and memory. When I listen to a teacher say something, I listen carefully and know what kinds of questions to ask in order to better understand what my teacher is trying to tell me.
Out of all of this, the most important aspect of this studio is the warm and kind atmosphere. At The Dance Collective, I have made the most wonderful, kind-spirited friends I could ever hope for. We are a team and we support each other through thick and thin.
Alexis Rose Webber-McCollaum