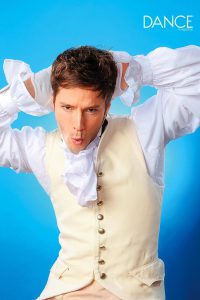 We are thrilled that Thayne Jasperson is back to teach at TDC!
Thayne will be back giving you not only choreography from "Hamilton" but some of his own work.
October 4th from 1:00p to 3:00p.‬
Cost is $100.
This master class is for students 9 years old and up. Master classes are about bringing master teachers to share their knowledge, technique, philosophy and more. The classes are open to all levels of dancers. There are limited in person spots but we have a zoom option as well!
Sign up today.